Automotive Electrical Repair in Sacramento
German Automotive Electrical Services
At Frank's Automotive, our staff is extremely trained with more than 50 years of experience under our belt. We use our knowledge and experience to specialize in the field of German cars. If you are having issues with your car's electrical system, such as with the seats, door locks, automatic windows, or starting the car, we can help. Our trained mechanics are dedicated to providing professional and reliable service.
We can perform a wide range of services for your electrical system: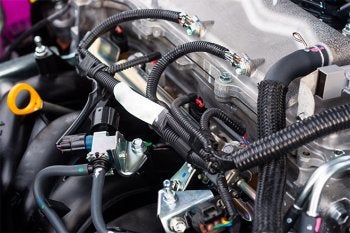 Battery diagnosis, testing, and replacement
Testing and replacement of ECU
Starter and alternator repair and diagnosis
Diagnosis and repair of the computer
Since we opened our doors, our company has earned a reputation for our dependable service. We offer a free shuttle service for your convenience, as well as a free rain check and 50 point courtesy inspection. Trust us to handle your repairs and bring your car in today. If you have any questions, call us at (916) 452-0917!
Why Choose Us?
Courtesy Rain Check for Services Completed to be used at the client discretion at a later date up to 30 days
50 Point Courtesy Inspection
2 Year Unlimited Mile Warranty
Client Lounge Built For Comfort