Sacramento Mini Service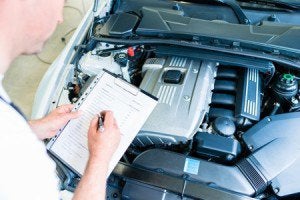 Mini autos are owned by BMW and are known for their luxury, high level of performance and compact size. If you are in need of Mini Cooper auto repairs in Sacramento, visit our shop today. We provide premium repair services for all German made vehicles. Our mechanics are specialists in the field, so you can count on us for Mini vehicle service that meets the highest industry standards.
Although many people falsely believe that a specialty auto repair shop simply equals a higher cost, the truth is our specialty shop can often save you money. Because our mechanics are extremely knowledgeable in German auto repair, they can pinpoint your Mini's repair needs quickly. They won't waste your time or money with the wrong repairs. Instead, with our state of the art technology, they will be able to pinpoint the problem efficiently and find you an effective solution right away.
Mini Repair
At Frank's Automotive we are a one stop shop for all of your Mini repair needs. Our Mini vehicle service covers all major repair and maintenance services. We will be happy to assist you with any of the following:
Tune-up
Tire Services
Alternator Replacement
Electrical Repairs
A/C Repair
Clutch Replacement
Suspension Repairs
Transmission Flush
Mini Diagnostics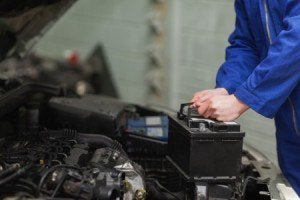 When you bring your Mini in to our auto repair shop, we will begin with an engine diagnostic. Our mechanics are well versed in pinpointing even the smallest issues in vehicles, so please stop by with any problem large or small. Once we have performed an engine diagnostic on your Mini, we will provide you with a detailed assessment of the problems at hand.
And then our mechanics will help you find the perfect solution for your vehicle. We are always honest and upfront with our clients. We are not out to price gouge you or convince you of repairs you do not need. Instead, our goal is for you to be back on the road driving safely and smoothly in your Mini.
We will service all of the following Mini models (any year):
Mini Mark I (1959 to 1967)
Mini Mark II (1967 to 1970)
Mini Mark III-Mark VII (1969 to 2000)
Mini Cooper Hatch/Hardtop
Mini Cooper Convertible/Cabrio
Mini Cooper Clubman
Mini Cooper Countryman
Mini Coupé
Mini Cooper Roadster
Mini Cooper Paceman
For the best Mini auto repairs in Sacramento, come visit Frank's Automotive. We will provide you with high quality, Mini vehicle service at an affordable rate. Our mechanics are experts in all Mini Cooper models, so please contact us and bring your car in today!
Why Choose Us?
Courtesy Rain Check for Services Completed to be used at the client discretion at a later date up to 30 days
50 Point Courtesy Inspection
2 Year Unlimited Mile Warranty
Client Lounge Built For Comfort