Sacramento BMW Service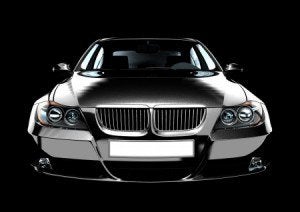 BMW is a company known for luxury and high end designs. Their vehicles are created to last for many years if they are properly maintained. Come visit us at Frank's Automotive if you are in need of quality BMW repair services in Sacramento. Brake repairs, engine repairs, transmission work and all other BMW services are our specialities.
Our mechanics will provide you with only the highest quality repair services because they are trained German car specialists. You only want to trust your BMW with the best which is why you should visit us when you need any repair or maintenance service.
We have experience repairing the following BMW models:
BMW 1 Series: 3-door, 5-door, ActiveE
BMW 2 Series: Coupe, Convertible, Active Tourer
BMW 3 Series: Sedan, ActiveHybrid, Touring, Gran Turismo
BMW 4 Series: Coupe, Gran Coupe, Convertible
BMW 5 Series: Sedan, ActiveHybrid, Touring, Gran Turismo
BMW 6 Series: Coupe, Gran Coupe, Convertible
BMW 7 Series: ActiveHybrid
BMW X: X1, X3, X4, X5, X6
BMW Z4: Z4 Roadster
BMW M: M3 Sedan, M4 Coupe, M4 Convertible, M5 Sedan, M6 Coupe, M6 Gran Coupe, M6 Convertible, X5M, X6M
Please feel free to stop by with any model BMW for repair services. We also provide maintenance services for BMWs which will help to ensure your vehicle continues to operate smoothly for years to come. Never neglect oil changes, transmission flushes and tune-ups for your vehicle. All of these important services help increase the longevity of your BMW.
BMW Repair
Your brakes are one of the most important components of your vehicle. You should never neglect repairs to your brakes since they are critical to the safe operation of your vehicle. Brake systems are comprised of many components including cylinders, drums, pads, rotors, shoes, lines, reservoirs, calipers, pistons and more. Each part of the system must be properly maintained in order for the whole to function properly.
If you hear squeaking, grinding or clicking coming from your brakes, your braking system may need repairs. We provide high quality brake repairs for BMWs, so please bring your vehicle in right away if you have a failing brake system.
We also provide a myriad of other important repair services for BMWs including A/C repair, transmission repair, engine repair, suspension repair and more! No matter what the issue is we have the solution.
BMW Diagnostic Services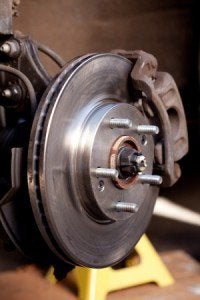 We will begin by providing you with diagnostic services for your BMW. With our state of the art technology and highly trained staff, we can get to the root of the issue quickly. Once we have diagnosed the problem, we will provide you with the options available for repair. We are always upfront and honest in our assessment, so you can count on us for reliable diagnostics.
When it comes to BMW repair services in Sacramento, no one has us beat. We offer everything from complex brake repairs to simple oil changes for BMWs, so stop by for any service large or small. Here at Frank's Automotive we specialize in all German made vehicles, so you know you will receive high quality, specialized service from our mechanics. We look forward to serving you soon! Contact us today!
Why Choose Us?
Courtesy Rain Check for Services Completed to be used at the client discretion at a later date up to 30 days
50 Point Courtesy Inspection
2 Year Unlimited Mile Warranty
Client Lounge Built For Comfort