About Us
Our Shop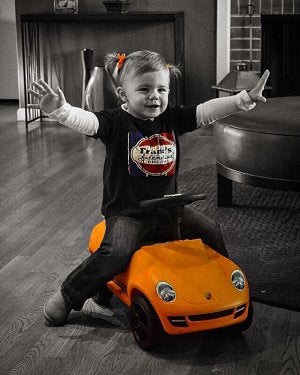 Nick's Daughter Lily
Frank's Automotive in Sacramento is comprised of a team of people who are dedicated to the exceptional performance of your car. We work hard to diagnose even the most unique problems, so that you can drive your vehicle with no worries. It is vital that you maintain proper upkeep of your vehicle so that you will avoid more costly repairs in the future. With over 50 years of experience, our trusted technicians will be able to take care of your vehicle with exceptional attention. See the inside of our shop.
Whether you have an Audi, BMW, Mercedes-Benz, Porsche, Mini Cooper, Volkswagen or Volvo, we can handle whatever you need. All German made vehicles are what we concentrate on.
Some of Frank's services we offer:
We are your auto shop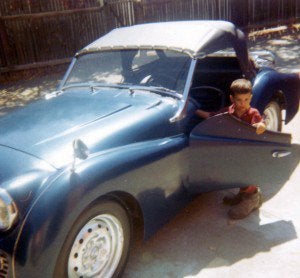 Nick & his Father's Triumph TR3
When you have run into a problematic situation with your vehicle, do not hesitate to have it looked at. Whether your German vehicle needs a small service such as an oil change, or a larger more detailed service like an electrical diagnostic and repair, Frank's Automotive in Sacramento can take care of it. Do not just allow any mechanic shop to work on your car. Bring it somewhere you can trust. Bring it to Frank's! Call us today for more information and to schedule an appointment.
Why Choose Us?
Courtesy Rain Check for Services Completed to be used at the client discretion at a later date up to 30 days
50 Point Courtesy Inspection
2 Year Unlimited Mile Warranty
Client Lounge Built For Comfort