Car Maintenance in Sacramento
German Car Service
Over time, weather, road conditions, and other factors can take their toll on your automobile. Regular car maintenance is the key to getting the very best performance and longevity from your vehicle. When your car is well-maintained, it will offer better safety, gas mileage, and a lower risk of problems related to wear and tear while on the road. At Frank's Automotive, we specialize in auto care and German car maintenance in Sacramento—we can help you solve the mystery behind a check engine light, perform fast car battery replacement and oil change service, and more to keep your car on the road for longer.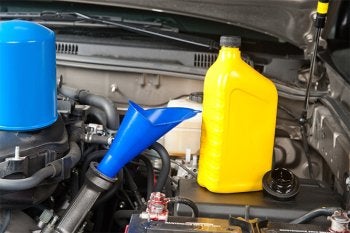 The Importance of Skilled Car Maintenance
While some simple cleaning and maintenance tasks can be handled at home, the majority of car maintenance should always be carried out by a skilled auto mechanic or technician. As technology has evolved, so has the car industry. Rather than simply swapping out parts, we listen to the car's computer to find out what problems exist, and then we fix them. Keeping your car up to date with its maintenance requirements offers numerous benefits that include safety, efficiency, and vehicle reliability.
Proper care helps to maintain the value of your German vehicle. If you choose to sell or trade-in your car in the future, a complete maintenance record with an experienced auto mechanic will drastically increase the amount you will receive in compensation.
When maintenance is performed correctly, you'll enjoy problem-free vehicle operation and excellent performance. However, maintenance that is not performed correctly can increase the rate at which your vehicle incurs wear and tear, and even affect safety and handling while on the road. Taking your car to an auto mechanic you trust is the very best way to ensure that the money, time, and effort you put toward car maintenance are well spent.
If you plan to keep your car for years to come, routine vehicle maintenance is an important investment that will reduce the costs of future car repair. Simple tasks such as oil changes, filter changes, and brake pad replacement can put off or eliminate the need for more extensive repairs down the road.
Signs Your Vehicle Is Due for Maintenance
While following your owner's manual is a great resource for scheduling car maintenance, there are a few simple signs that should also alert you to the need for maintenance service. You can schedule car maintenance or repair for your BMW, Mercedes-Benz, Audi, Volkswagen, Mini Cooper, Volvo, or Porsche at Frank's Automotive by calling (916) 452-0917.
When a warning light comes on in the dash display, it's always a sign that you should visit your auto repair shop for service.
Changes in the way your car slows or brakes indicate that it's time for brake service and should never be ignored.
Frank's Automotive looks out for your best interest. We perform a 50 point courtesy inspection to determine the health of your vehicle and give you an understanding of where your car is in its lifecycle and whether a large repair is prudent or whether it's time to begin shopping for another vehicle.
At Frank's Automotive, we have more than 50 years of experience and we have seen just how far preventative maintenance can go. Our team members are highly experienced and prepared to provide you with prompt, quality service.
At our German automotive repair shop, we can advise you on any recommended repairs or more substantial services once we have inspected your car. For your convenience, we also offer you a free shuttle service. Call us now at (916) 452-0917!
Why Choose Us?
Courtesy Rain Check for Services Completed to be used at the client discretion at a later date up to 30 days
50 Point Courtesy Inspection
2 Year Unlimited Mile Warranty
Client Lounge Built For Comfort