Sacramento Volvo Service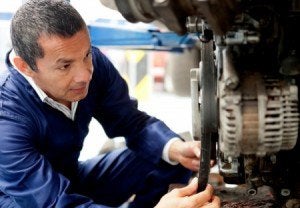 When you need premium Volvo repairs in Sacramento, come see us at Frank's Automotive. Our Volvo mechanics are professional and highly skilled. As an auto repair shop that specializes in only premium brand vehicles, we are capable of providing high end service for an affordable price. You should only trust your Volvo with the best, and that is why our auto repair shop is the place to visit for all repair and maintenance needs.
Here at Frank's Automotive we only work on high quality auto makes which is why we include Volvo in our list of auto repairs. Volvo is known for its beautiful and long lasting vehicles.
Their cars often feature the latest gadgets and luxury features, making them stand out from the crowd. They have been in business since the early 1900's and over the years they have perfected the art of car making. We will work on any model or year Volvo, and our mechanics have years of experience repairing and maintaining these vehicles.
Volvo Repairs We Offer
Here at Frank's Automotive, we have years of experience working on a variety of high-end vehicles. We are able to offer a wide array of Volvo repair services including the following:
Air Filter Replacement
A/C Repairs
Check Engine Light Diagnostics
Battery Replacement
Alternator Repairs
Suspension Repairs
Water Pump Replacement
Electrical System Repairs
and more!
For any Volvo repair service you need, we are the auto shop to visit. Our certified mechanics only provide the highest quality workmanship. And because we are a specialized auto repair shop, we are able to get the perfect parts for your Volvo quickly and affordably. Other, run of the mill, auto repair shops will not be able to work on your Volvo properly. Their mechanics may be accustomed to working on domestic vehicles and they may not stock the foreign parts you will need.
Our mechanics can work on any Volvo model including:
XC90
XC70
XC60
S80
S60
V60
V60 Cross Country
Volvo Maintenance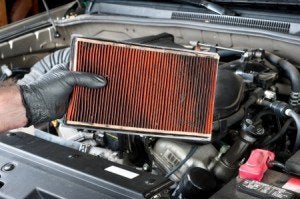 At Frank's Automotive, we are not just here to provide repairs after your vehicle is damaged. We are here to help you maintain your Volvo so it never needs repairs in the first place. Bring your car in for any maintenance service you need. We provide Volvo oil changes, transmission flushes, tire services, tune-ups and more. If you properly maintain your vehicle, you can expect a much longer life from it. Talk to our expert Volvo mechanics about the right maintenance schedule for your vehicle.
For the best Volvo repairs in Sacramento, come visit our expert mechanics at Frank's Automotive. We have dedicated our company to servicing only the top level of vehicle brands, so you know you can count on us for premium, reliable services. Stop by today for all your auto repair and maintenance needs.
Why Choose Us?
Courtesy Rain Check for Services Completed to be used at the client discretion at a later date up to 30 days
50 Point Courtesy Inspection
2 Year Unlimited Mile Warranty
Client Lounge Built For Comfort