Sacramento Mercedes-Benz Services
Repair & Maintenance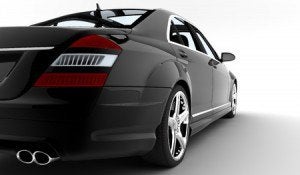 Mercedes-Benz's German slogan is "Das Beste oder nichts" which translates to:"The best or nothing". Their vehicles truly embody this mantra which is why we are proud to offer high quality Mercedes-Benz repair and maintenance services in Sacramento. If you need your valuable Mercedes serviced, we are the company to turn to. Our mechanics are not simply commonplace laborers, they are professional German car specialists. Don't trust just anyone with your Mercedes-Benz, only trust the best.
We service all Mercedes-Benz models including all CLA-Class, C-Class, E-Class and S-Class vehicles. We provide trustworthy repair services that live up to the highest industry standards. You never have to worry about specialty parts or installation methods with us. We dedicate our business to only German made vehicles.
Mercedes Services Offered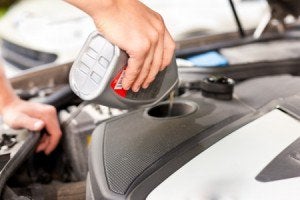 We provide a wide array of services for Mercedes-Benz vehicles. Maintenance is the starting point of our work. We will provide you with oil changes, tune-ups, air filter replacement, tire rotation and more for your Mercedes. All of this work is critical to the longevity of your vehicle. You should never neglect maintenance. Mercedes-Benz has created long lasting, beautiful vehicles, but they need proper care to operate at their best.
We also specialize in all repair services for Mercedes-Benz cars and SUVs. If you fear your vehicle is no longer operating at its prime, please bring it to our shop. This diagnostic allows us to determine the root of your vehicle's issue. If you are driving with a check engine light on, please visit us as soon as possible. We will provide you with high quality Mercedes-Benz diagnostic services.
Once we have determined the problem at hand, we will present you with the options available for repair. We offer all of the following repair services for Mercedes-Benz autos:
Suspension Repair
Battery Replacement
Head Gasket Replacement
Wheel Alignment
Water Pump Repair
Radiator Repair
and more!
No matter what auto repair service you need, we will provide you with quality workmanship. Because we specialize in only German made vehicles, you can count on us to provide the best products and services available in the industry.
Here at Frank's Automotive, we are passionate about contributing only the highest quality services to our community. That is why we are the German auto repair shop to turn to for Mercedes-Benz maintenance and repair services in Sacramento. From brake repairs to complete engine services, we are your one-stop shop. Our mechanics are professional and trustworthy. We will never dupe you into repairs you don't need, instead our goal is for your Mercedes-Benz to leave our bay running the best it can for the lowest cost possible to you. Come visit our shop today for all your Mercedes-Benz repair needs!
Why Choose Us?
Courtesy Rain Check for Services Completed to be used at the client discretion at a later date up to 30 days
50 Point Courtesy Inspection
2 Year Unlimited Mile Warranty
Client Lounge Built For Comfort