Sacramento Porsche Services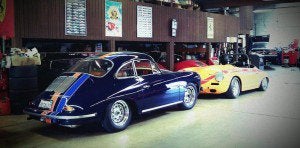 Porsche is a German car maker specializing in high-performance vehicles. This includes sports cars, supercars, hypercars, SUVs and sedans. Here at Frank's Automotive we specialize in Porsche services in Sacramento. Repairs and maintenance are offered by our expert mechanics for all Porsche models. Please bring your vehicle by anytime for quality service.
Porsche is known for its quality vehicles that stand out from the crowd. If you own one of these specialty vehicles you only want to trust the best for all your service needs. That is why we provide highly specialized repairs and maintenance services for Porsche vehicles.
Why should you turn to a specialty porche repair shop in Sacramento? These German engineered vehicles require specialized installation and products. When you visit our shop, you never have to worry about running into issues with specialty services. We specifically train our mechanics in Porsche repairs and maintenance services.
Porsche Repairs & Maintenance in Sacramento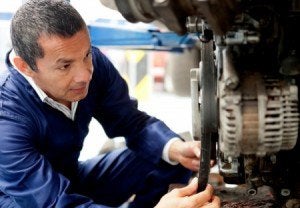 The first step in ensuring your Porsche continues to run for many years to come is to keep up with all important maintenance services. Our mechanics will be happy to help you set up the perfect maintenance schedule for your particular vehicle. We know exactly when your Porsche should have an oil change, tune-up, tire rotation and other important maintenance services.
All of our services meet the highest industry standards. You can trust us with this valuable investment. Using the latest technology and industry knowledge our mechanics will assess the vehicle and find you viable solutions for repairs.
We provide all of the following Porsche repair services:
Car Battery Replacement
Suspension Repairs
Alternator Replacement
Exhaust Repairs
Power Steering Service
Window Regulator Repairs
Electrical Services
and more!
Bring Your Vehicle By Today
When it comes to repairs or maintenance for a Porsche, only a highly trained professional should be trusted. That is why at Frank's Automotive we dedicate all of our time and resources to German made vehicles. We recognize the beauty of the engineering behind these vehicles and our goal is to ensure the system is maintained and repaired to the same standard of excellence. See our contribution to the Porsche club monthly subscription.
Next time you are in need of Porsche repairs and maintenance services in Sacramento, visit Frank's Automotive. We have been in business for over 50 years and we put those years of experience to good work for you. Our mechanics are experts in German vehicles and we look forward to ensuring your Porsche is back on the road in no time at all. Call us today!
Why Choose Us?
Courtesy Rain Check for Services Completed to be used at the client discretion at a later date up to 30 days
50 Point Courtesy Inspection
2 Year Unlimited Mile Warranty
Client Lounge Built For Comfort