Sacramento Audi Service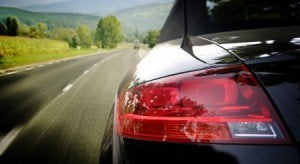 Audi's vehicles are top of the line. These beautiful cars are known for their innovative technology and superior luxury in design. If you are in need of Audi repair in Sacramento or Audi maintenance services in Sacramento, please visit us at Frank's Automotive. We provide high quality automotive services for all German made vehicles. Our Sacramento mechanics have years of experience working on a variety of Audi models.
We offer repair and maintenance services for Audi sedans, SUVs, crossovers, wagons, coupes and convertibles. No matter what year or model Audi you own, we are here to assist you with top quality services.
Audi Repair in Sacramento
Here at Frank's Automotive, we specialize in repairs and maintenance for Audis because we understand the importance of quality work. Our mechanics are not run of the mill laborers. Instead, they are highly trained and skilled German car specialists. When you bring your Audi in to our shop, you know you can rely on us for automotive work you can trust.
If you are in need of any of the following repairs for your Audi, please stop by:
A/C Repair
Fuel Pump Repair
Shocks and Struts Repair
and more!
We also offer maintenance services such as coolant flushes and oil changes for Audis. Proper maintenance programs will ensure your vehicle continues to run smoothly for many years to come. This holds doubly true for a German make. Talk to us about the right maintenance schedule for your Audi.
Audi Diagnostic Services in Sacramento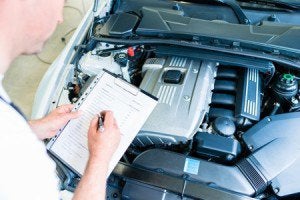 If your Audi is acting up and you are uncertain what the issue is, feel free to bring it by Frank's Automotive. Our trained mechanics will use state of the art diagnostic tools to get to the bottom of the issue. Through quality diagnostic services, we will not only discover the root of the problem, we will also be able to provide you with a viable solution.
After we diagnose your Audi's mechanical issues, we will provide you with a fair and upfront assessment. Our goal is for you to be back on the road in your beautiful car as quickly as possible. Remember, we have years of experience working with German vehicles and will work with any year or model Audi.
Don't trust just any mechanic with your luxury vehicle. Instead, come visit the Audi specialists at Frank's Automotive. Since our founding in 1969, our passion has been to provide high quality automotive services for all German vehicles. For the best Audi repairs and maintenance services in Sacramento, visit our shop today!
Why Choose Us?
Courtesy Rain Check for Services Completed to be used at the client discretion at a later date up to 30 days
50 Point Courtesy Inspection
2 Year Unlimited Mile Warranty
Client Lounge Built For Comfort