Pre-Purchase Inspection P.P.I. in Sacramento
Get A Vehicle Check Before You Buy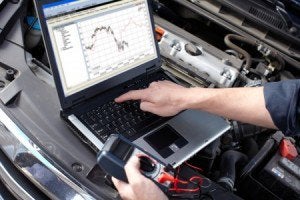 Buying a vehicle is one of the largest purchases you will ever make, second only to the purchase of a home. Would you purchase a home without having it inspected first? Of course you wouldn't. Why, then, would you buy a used vehicle without having a Pre-Purchase Inspection, or P.P.I., performed?
Allow our trained technicians at Frank's Automotive to look over any potential vehicle purchase you are about to make. The money you spend on having a pre-purchase inspection performed can prove to be an extremely valuable asset to YOU! Talk to us today if you are interested in a P.P.I. in Sacramento.
What are the benefits of a P.P.I?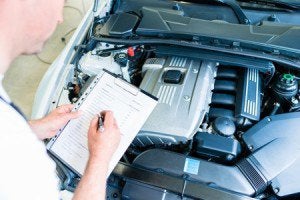 Not only can a P.P.I. verify whether the vehicle in question is worth purchasing, it can also provide you with a list of necessary repairs. We will even help you pinpoint future repairs the vehicle will need. We can also provide you with estimates for all the needed repairs.
With these estimates in hand, you have a constructive tool for negotiating a reasonable offer on the vehicle. You, and the seller, will be able to come to a fair agreement. And ultimately, you will have a greater peace of mind, knowing a trustworthy mechanic has inspected your new purchase.
Here at Frank's Automotive, we would like to be your "Go To Shop" for your Pre-Purchase Inspections in Sacramento. Our technicians are extremely skilled and trustworthy. Our goal is to ensure you are prepared to make the best purchasing decision possible.
So give us a call & set up an appointment for a P.P.I. We look forward to helping you make an informed decision on one of life's largest investments.
Why Choose Us?
Courtesy Rain Check for Services Completed to be used at the client discretion at a later date up to 30 days
50 Point Courtesy Inspection
2 Year Unlimited Mile Warranty
Client Lounge Built For Comfort