Bluechem Premium Oil Service in Sacramento
German Car Care Specialists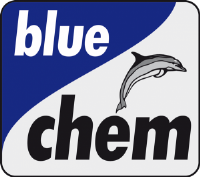 When it comes to the car you love, you always want the best. It does so much for you, getting you around all day, that you feel good knowing there's a few things you can also do for it. While most people just ask for a standard "oil change" whenever it's time (or sometimes long after), not all oil changes are equal. Most can only handle the regular deterioration of their oil type for so long, and don't do too much for your car's cleanliness & performance.
That's where Frank's Automotive comes in; our german auto repair shop now offers Bluchem Premiere Oil Change & Cleaning in Sacramento. Don't know what that is? Don't worry, let us explain it.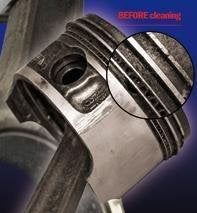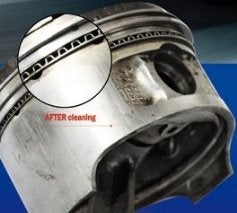 Benefits:
An oil change doesn't have to JUST be an oil change. When you get Blue Chem Premiere Oil Change & Cleaning, you'll get much, much more! Here are just some of the benefits to getting this service:
Power
After a long time, contaminants build up in your car even after regular, normal oil changes. Eventually, this will start to affect your performance. With Bluechem, these contaminants will actually get cleaned out, returning your car's performance to the levels it had when it was new. Your fuel and oil systems will be thoroughly rid of these particles. It also helps rings to properly seal and returns lost compression & power!
Protection
Bluechem will successfully decontaminate, clean & de-carbonize your engine. The way it suspends and dissolves contaminants actually increases engine & fuel system longevity. Without these contaminants, your system won't wear out as fast, either.
Performance
That's not all you'll get with a Bluechem oil change and cleaning, your exhaust emissions can also get cut by up to 96% because it conduces cleaner & more efficient combustion! This will also increase fuel efficiency.
With all of these advantages, there's no reason NOT to take advantage of our Bluechem premiere oil change and cleaning in Sacramento. To learn more, just give our qualified professionals at Frank's Automotive a call. At our german automotive repair shop, we also offer many other premiere auto services. We look forward to hearing from you!
High-Quality German Oil Service
Is your car ready for its next oil change? Although some manufacturers may have their own suggestions, most recommend that you change your oil every 5,000-7,500 miles. However, there are certain circumstances which may call for more frequent oil changes. At Frank's Automotive, we suggest having your German vehicle checked out when you bring it in for an oil change. Frequent maintenance has a number of benefits, including keeping your car at its peak performance.
We service a wide range of German vehicles, including: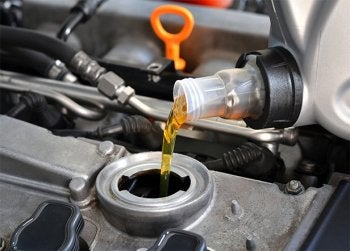 Volvo
Volkswagen
Mini Cooper
BMW
Audi
Mercedes-Benz
Our company has more than 50 years of experience under our belt to use to your advantage when we service to your car.
Are you interested in learning more about the services or amenities our automotive repair shop offers? Please contact our office today at (916) 452-0917 or bring your car in for your oil change!
Why Choose Us?
Courtesy Rain Check for Services Completed to be used at the client discretion at a later date up to 30 days
50 Point Courtesy Inspection
2 Year Unlimited Mile Warranty
Client Lounge Built For Comfort