Learning about your car's internal systems can help you determine when it is time to visit the auto repair shop. Brakes are among the most critical safety systems in any vehicle. When your brakes and rotors start to wear out, your car's stopping ability could be seriously compromised. By setting up brake service in Sacramento when you start to notice a problem with your braking system, you can prevent further damage to your vehicle. If you are interested in gathering information about how brakes work, read on to learn more about the different components of your car's brakes.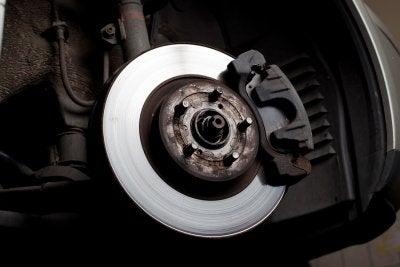 Master Cylinder
The master cylinder is responsible for powering the entire braking system. When the driver places pressure on the brake pedal, this will signal the master cylinder to send hydraulic fluid through the brake lines. The hydraulic power will activate the brakes pistons and cause the vehicle to slow or stop.
Brake Lines
A car's brake lines are designed to transport brake fluid throughout the braking system. The master cylinder is connected to the other parts of the braking system through a series of brake lines. If the brake lines become damaged, a car may start to leak brake fluid.
Brake Caliper
The brake caliper is designed to house all of the different mechanical components of a braking system. Inside the brake caliper, you will find the brake piston, brake pads, and brake rotors. If a car is experiencing braking problems, the technician may need to disassemble the brake caliper in order to repair the issue.
Brake Pads
A brake pad replacement is one of the most common brake repair services that any car owner will need to schedule. The brake pads are designed to grip the brake rotors, causing the vehicle to slow down or stop. Since the brake pads receive a high degree of friction, they will wear down more quickly than any other brake component.
Brake Rotors
The brake rotors are directly connected to the wheels of a car. As pressure is placed on the brake pads, the brake rotors will stop the rotation of the wheels.