Your car's transmission contains many sophisticated parts that must work in synchronicity to power your vehicle forwards. When your vehicle starts to experience transmission problems, the issue could be the result of a failing transmission position sensor. Using specialized diagnostic tools, a transmission repair specialist in Sacramento can pinpoint the source of your vehicle's transmission problems. To help you figure out what is going wrong with your transmission system, here is a look at the common signs of a failing transmission position sensor.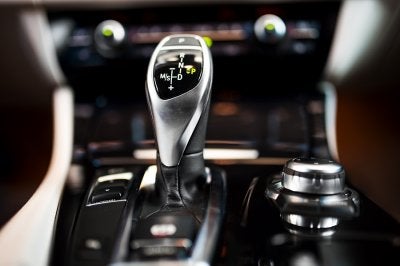 Car fails to move out of park.
When your vehicle is unable to shift out of neutral or park, this is a clear indication that there is a serious problem somewhere in the transition system. A failing transmission position sensor may no longer send the right signals to the Powertrain Control Module, or PCM. Without signals from the position sensor, the PCM will no longer know when to shift the transmission's gears out of park into a moving gear.
Transmission shifts into the wrong gear.
The transmission position sensor and PCM work together to allow the automatic transmission to choose the right gear for various speeds of travel and driving conditions. When your transmission shifts into the wrong gear, you may notice that your engine seems to stall out or rev unexpectedly. If your transmission is continually mismatching its gear selection and gear ratios, you may want to ask your mechanic to check on the condition of your transmission position sensor.
Vehicle becomes locked in a single gear.
Many modern vehicles are equipped with failsafe devices, which prevent the transmission from shifting gears if a mechanical or electrical problem is detected. If your transmission position sensor is failing, your transmission may become locked in an unchanging gear. This condition is known as limp mode, and a car that has gone into limp mode is suffering from severe transmission issues. Fortunately, your mechanic will be able to restore your transmission position sensor to proper working condition and return your transmission to full functionality.

As your car increases its mileage, its engine will experience natural wear and tear. While some engine repair problems are minor, other engine issues require immediate service from an engine repair specialist. If your check engine light is illuminated, or you are experiencing other unusual symptoms, do not wait to set up engine repair in Sacramento . Your auto technician can get to the root of what is causing your engine problems, and he will be able to get your car safely back on the road. To help you figure out what is going wrong with your vehicle, here are some signs that your engine is losing power.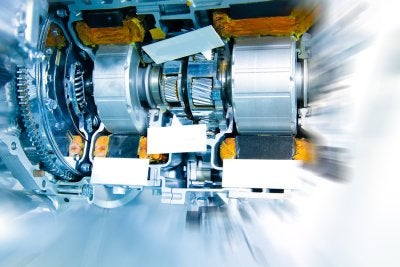 You are pressing harder on the accelerator.
As you get to know your car's typical performance dynamics, you will be able to figure out how much pressure is required on the accelerator to achieve certain speeds. If you feel like you are flooring the accelerator pedal, but your car's engine is failing to respond, you may be facing a fuel line issue.
Your tailpipe is emitting strange smoke.
Many engine problems can be diagnosed by examining the type of smoke that is coming out of the exhaust system. Depending on the source of your engine problems, you may notice black or blue smoke billowing out of your tailpipe. When your tailpipe emits black smoke, this problem may be accompanied by an engine backfire. At the first sign of strange smoke coming from your engine, make an appointment at the auto repair center right away.
Your engine idles more roughly than usual.
A fully powered engine that is in good mechanical shape should be smooth and quiet as it is idling. Extremely rough idling could indicate a problem in your spark plugs, cylinders, or fuel filters. No matter the source of your rough idle, any unusual engine sensations are good indicators that your engine is starting to lose power. A qualified mechanic can repair the problem and restore your engine to full functionality.

As drivers, we may be tempted to take our ignition systems for granted. In this video, you will review the basics of how ignition systems work. Whenever you turn the key in your ignition, a signal is sent to your battery. As the battery is switched on, it will activate your engine, transmission, and other critical vehicle components. If you are experiencing ignition problems, an auto mechanic in Sacramento can repair the issue.
When you drive a luxurious German auto, you should treat your vehicle with the utmost care. A shop that specializes in German automotive repair services will offer the specialized services and certified parts that are needed to fix your European vehicle.

The exhaust that comes out of your car's tailpipe can provide you with important information about what is going on with your car's internal systems. If you start to see smoke billowing out of your tailpipe, this is a sign that your car needs immediate auto repair. A shop that offers radiator repair and other car repairs in Sacramento will have the diagnostic tools that are needed to figure out the source of your car's worrisome smoke. Let's take a look at what your tailpipe smoke may be telling you.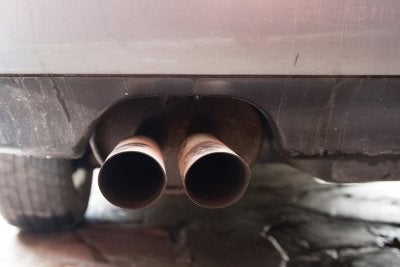 Blue Smoke
In certain instances, the smoke that is coming out of your tailpipe may take on a blue hue. When your tailpipe is releasing plumes of blue smoke, the origin of the problem may lie in your vehicle's motor oil sealing system. When oil leaks from your car's internal seals, it will burn up as it spills onto your engine. The resulting smoke is usually bright blue in color. To remedy the problem, you may need to schedule a seal repair appointment with your mechanic.
White Smoke
While white smoke may be less worrisome than black or blue smoke, any type of smoke coming from your tailpipe can indicate a mechanical issue in your vehicle. If water or antifreeze have cross-contaminated your car's fuel lines, your car may start to emit large clouds of white smoke. To prevent your car from overheating, you will want to refill your coolant reservoir and bring your car to an auto repair center.
Light Gray Smoke
Automatic transmission failure can be another source of smoke in your tailpipe. If your automatic transmission system is leaking fluid into your engine, the fluid will start to burn and create light gray smoke. To diagnose a transmission fluid leak at home, you can start by checking your transmission dipstick for signs of low or burnt fluid. A professional auto repair appointment will be necessary to remedy your transmission fluid problem.