Your car's transmission contains many sophisticated parts that must work in synchronicity to power your vehicle forwards. When your vehicle starts to experience transmission problems, the issue could be the result of a failing transmission position sensor. Using specialized diagnostic tools, a transmission repair specialist in Sacramento can pinpoint the source of your vehicle's transmission problems. To help you figure out what is going wrong with your transmission system, here is a look at the common signs of a failing transmission position sensor.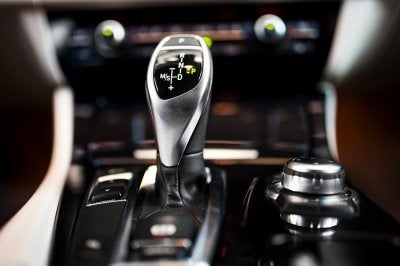 Car fails to move out of park.
When your vehicle is unable to shift out of neutral or park, this is a clear indication that there is a serious problem somewhere in the transition system. A failing transmission position sensor may no longer send the right signals to the Powertrain Control Module, or PCM. Without signals from the position sensor, the PCM will no longer know when to shift the transmission's gears out of park into a moving gear.
Transmission shifts into the wrong gear.
The transmission position sensor and PCM work together to allow the automatic transmission to choose the right gear for various speeds of travel and driving conditions. When your transmission shifts into the wrong gear, you may notice that your engine seems to stall out or rev unexpectedly. If your transmission is continually mismatching its gear selection and gear ratios, you may want to ask your mechanic to check on the condition of your transmission position sensor.
Vehicle becomes locked in a single gear.
Many modern vehicles are equipped with failsafe devices, which prevent the transmission from shifting gears if a mechanical or electrical problem is detected. If your transmission position sensor is failing, your transmission may become locked in an unchanging gear. This condition is known as limp mode, and a car that has gone into limp mode is suffering from severe transmission issues. Fortunately, your mechanic will be able to restore your transmission position sensor to proper working condition and return your transmission to full functionality.