A vehicle that gets an oil change in Sacramento when needed stands to be more effective and efficient than one that doesn't, so you should be able to tell when your car is due. Regular oil changes keep your car operating the way it should, meaning you will have fewer problems to deal with over the long term. Watch this video on how to tell if your engine oil is bad.
Determining whether or not you are due for an oil change is not a particularly difficult process, and there are a few ways you can go about it. If you know you haven't changed your standard oil in 4,000 miles or your synthetic oil in 6,000 miles, it's probably time for an oil change.
We at Frank's Automotive recommend splitting your Manufacturer's recommended oil service interval in half. So if your Manufacturer recommends 15,000 miles before oil service, we recommend oil services every 7,500 miles. For clients who drive their vehicles sparingly and do not put 3,000 to 5,000 miles on their vehicle, the Manufacturer's recommend once a year. For vehicles that are burning oil or oil looks sludgy, check out our Bluechem product .

After you purchase a luxurious German vehicle, you will want to make sure that you bring your car to a shop that specializes in German auto repairs. By taking the time to find a qualified auto repair shop in Sacramento , you will be able to preserve the performance, efficiency, and safety of your vehicle for many miles to come.
There are several factors to consider when you are choosing a technician. You may want to explore an auto shop's reviews from other customers in the area. A shop that has great reviews from its customers will be dedicated to providing quality services. When you bring your car to a German automotive repair specialist, you will be able to keep your car in peak running condition.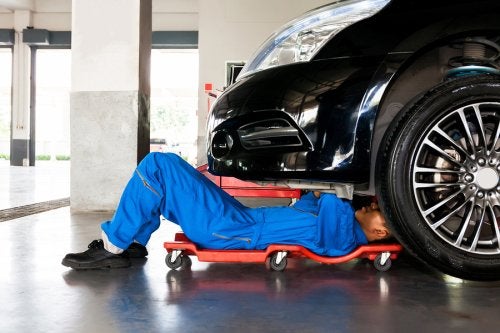 Whether you have just purchased a brand new car, or your vehicle is higher in miles, scheduling regular oil changes with your auto technician is one of the most important steps of car care. Without routine oil changes at a certified auto shop in Sacramento, the performance and efficiency of your vehicle will start to decline. A technician that specializes in German auto repair will be able to help you set up the right oil change and maintenance schedule for your vehicle. Let's take a closer look at some of the top reasons why regular oil changes are so important for your vehicle.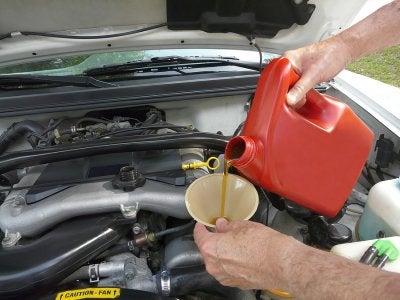 Save Money Over Time
One of the top reasons why oil changes are so important is that these simple maintenance procedures can save you big bucks on repairs in the future. By taking the time to change your oil at regular intervals, you can avoid some of the maintenance problems that are associated with excessive wear and tear on your vehicle. Spending a bit of money on an oil change now will help you avoid costly repairs down the road.
Prevent Engine Damage
Without regular oil changes, your engine could become severely damaged. The moving parts of your car's engine create a significant amount of friction when your car is in motion. When you schedule oil changes at your auto shop, your technician will swap out your used and dirty oil for a brand new product. With fresh oil, your engine will be able to run smoothly, without a risk of damage.
Boost Fuel Efficiency
Staying on top of your car's oil change maintenance schedule may also help you boost the fuel efficiency of your vehicle. With regular oil changes, the internal components of your engine will be able to operate more smoothly and efficiently. As a result, your vehicle's gas mileage ratings will be preserved over time. After learning about the importance of oil changes, be sure to set up an oil change procedure with a licensed technician in your area.

Learning about your car's internal systems can help you determine when it is time to visit the auto repair shop. Brakes are among the most critical safety systems in any vehicle. When your brakes and rotors start to wear out, your car's stopping ability could be seriously compromised. By setting up brake service in Sacramento when you start to notice a problem with your braking system, you can prevent further damage to your vehicle. If you are interested in gathering information about how brakes work, read on to learn more about the different components of your car's brakes.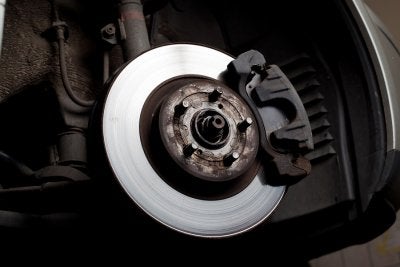 Master Cylinder
The master cylinder is responsible for powering the entire braking system. When the driver places pressure on the brake pedal, this will signal the master cylinder to send hydraulic fluid through the brake lines. The hydraulic power will activate the brakes pistons and cause the vehicle to slow or stop.
Brake Lines
A car's brake lines are designed to transport brake fluid throughout the braking system. The master cylinder is connected to the other parts of the braking system through a series of brake lines. If the brake lines become damaged, a car may start to leak brake fluid.
Brake Caliper
The brake caliper is designed to house all of the different mechanical components of a braking system. Inside the brake caliper, you will find the brake piston, brake pads, and brake rotors. If a car is experiencing braking problems, the technician may need to disassemble the brake caliper in order to repair the issue.
Brake Pads
A brake pad replacement is one of the most common brake repair services that any car owner will need to schedule. The brake pads are designed to grip the brake rotors, causing the vehicle to slow down or stop. Since the brake pads receive a high degree of friction, they will wear down more quickly than any other brake component.
Brake Rotors
The brake rotors are directly connected to the wheels of a car. As pressure is placed on the brake pads, the brake rotors will stop the rotation of the wheels.

Improved fuel economy is a top concern for many drivers. When you watch this video from Mobil 1, you will learn some tips and tricks for improving the gas mileage of your vehicle. In order to improve the MPGs of your vehicle, you will want to drive at a consistent and steady speed at all times. Additionally, you can boost fuel efficiency by reducing excess weight from your vehicle. An auto mechanic in Sacramento can provide you with additional information about boosting your car's fuel economy.
When you visit the auto shop , be sure to ask your auto technician about any tips or tricks that you can use to improve the fuel economy of your car. From performance enhancements to basic automotive maintenance procedures, there are several steps that you can take to achieve the best efficiency out of every drive.