Your car is more than a thousand pounds of metal on wheels; it also involves complex automotive electronics in Sacramento to make itself as safe, effective, and convenient as possible. It's a good idea to familiarize yourself with some of the automotive electrical components that are included in your car; this will also help you identify problems early on. Be sure to talk to your alternator repair specialist for tips on solving electrical problems, and take a look ahead for more on what you should know about your car's electrical system.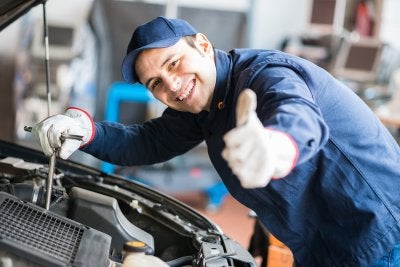 Electrical Components
A vehicle's electrical system is made up of several components, all of which serve specific purposes and contribute to the overall functioning of your car. In addition to your radio, dashboard camera, and built-in television screens, your automotive electronics consist of systems like the battery, the computer, and the alternator. These components are important when it comes to basic functioning of your car—even getting it started. Your electrical system keeps you and others safe by powering your headlights and your turning signals, while your alternator allows your vehicle to keep moving. Knowing about your automotive electronics and what they do can make you better prepared to notice problems with your electrical system. An important fact about most modern cars, all components from light management to stereo to engine management communicate with each other. With electrical issues, you want to start with the basics.
Common Problems
If you get into your car on a hot day and try to roll your windows down to no avail, there might be a problem with your electronic system. Similarly, having trouble starting your car or issues with your seats and automatic locks can point to automotive electrical problems. You might even notice your headlights dimming or shutting off completely, which can compromise your safety on the road. How you handle these issues can impact the working life of your vehicle and your own wellbeing.
How to Solve Them
It's always a good idea to talk to a professional when working on your automotive electrical system. You want to make sure your battery and charging systems are in proper functioning order. So it is important to check all systems when looking for electrical gremlins. You might end up doing more harm than good if you try to deal with the problem on your own, so play it safe and see your specialist for professional help.