Without a properly working transmission, you will have difficulty keeping your car on the road. By addressing the signs and symptoms of automatic transmission issues as soon as they appear, you can avoid catastrophic failure in your car's transmission system. A shop that offers transmission repair near Sacramento can diagnose your transmission problems and help to restore your vehicle to drivable condition. If you are wondering about how to care for your car's transmission, here is a look at some essential transmission maintenance advice.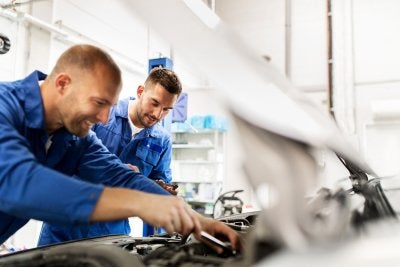 Schedule Regular Fluid Flushes
In order to keep your automatic transmission running smoothly, you will need to set up transmission fluid flushes at routine intervals. The ideal frequency for your transmission fluid changes depends on the specific year, make, and model of your vehicle. Many mechanics recommend that car owners replace their transmission fluid every 15,000 miles. Placing fresh fluid in your transmission system will help to lubricate, cool, and clean out its many moving parts. But, it is important to note that a transmission service is not a fix all.
Look for Signs of Transmission Issues
To prevent a minor transmission problem from becoming a major maintenance issue, it is a good idea to be on the lookout for signs and symptoms of transmission issues. If your transmission seems to be slipping out of gear , harsh shifts, or having trouble shifting out of neutral, you will want to bring your car into the auto shop right away. Other signs of transmission problems include fluid leaks, burning odors, and strange sounds coming from under the hood of your car.
Take the Time to Warm Up Your Car
Every system in your car can benefit from getting to warm up before you drive off first thing in the morning. By letting your car idle for a minute or so before you shift out of park and start to drive, you can ensure that your transmission fluid is able to fully lubricate your entire transmission system. If you have further questions about the art of transmission maintenance and repair, do not hesitate to get in touch with your local transmission repair specialist.