You don't need to know much about your car to know that engine failure is a big deal . In some cases, engine repair in Sacramento may not even be enough to bring your engine back to life. This is why you should make every effort to keep your engine in shape, which means understanding why failures might happen. People typically seek engine repair because they didn't heed their vehicles warnings, change the oil on a regular basis, or notice issues like leaks. Keep reading to take a closer look at some common causes of engine failure.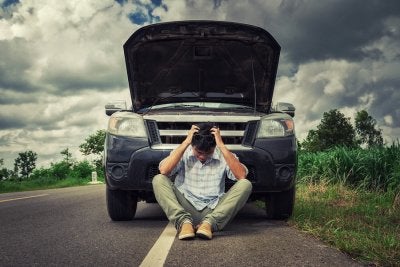 Ignoring the Warnings
Every car, truck, and SUV comes with warning indicators that can alert you to a problem with your vehicle. However, it's up to you to pay attention to these warning indicators and talk to your auto mechanic to find out what exactly is wrong. In many cases, a lit up engine oil light is trying to let you know about damage to your engine. The longer you wait before talking to your engine repair professional, the more damage can be done to your engine. Whenever you notice that a warning light is illuminated, you should make it a point to bring your car in for a diagnosis.
Forgetting to Change the Oil
If you don't stay on top of your regular oil changes, you can expect to seek engine repair relatively frequently. As long as you stick to your regular oil change schedule, you should be able to keep your engine in shape. Although synthetic oil tends to be a bit more expensive, it lasts longer and can be a saving grace for people who often forget to change their oil. If you regularly drive with bad oil, you should expect to talk to your engine repair professional sooner rather than later.
Failing to Notice Leaks
Dirty oil can cause problems for your engine, but a lack of oil can be just as big of an issue. If your car starts springing engine oil, the entire engine will lack the proper lubrication, so see your engine repair specialist right away.