Transmission fluid is responsible for keeping this part of your car in safe operating condition whenever you hit the road. When you schedule transmission repair in Sacramento , your technicians will look for visible signs that your car's transmission has sprung a leak. Leaking fluid can cause major damage to your automatic or manual transmission, so it is important to diagnose and repair this issue right away. Here's a look at what every driver needs to know about car transmission fluid leaks: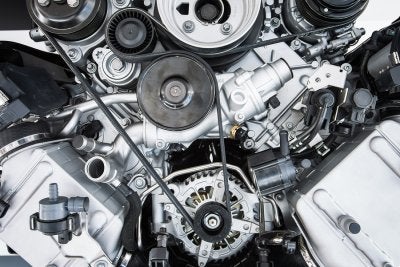 Transmission leaks can be difficult to diagnose.
When you spot a bright red pool of liquid underneath your car, this is a clear indication that your vehicle is leaking transmission fluid. While you may be able to easily identify the fact that your transmission is leaking, pinpointing the cause of the issue can be much more difficult. The best way to diagnose this type of fluid leak is to bring your car to a dedicated automotive repair shop for servicing.
Transmission leaks can cause serious problems.
If your car has recently started to leak transmission fluid, you may be tempted to continue driving it until you have time to book a service appointment. However, leaks can wreak havoc on the performance and safety of your transmission. Waiting to repair your vehicle's leak can cause your gears to grind together, and may eventually lead to a total transmission fluid failure.
Transmission leaks can be repaired.
While leaks are serious, you should not despair if you notice fluid leaking from your car's transmission system. By bringing your car to a certified mechanic that specializes in transmission work, you will be able to fully address the issue. From repairing leaky seals to fixing gaps in the various parts of your transmission, your mechanic can provide you with the services needed to get your vehicle back up and running like normal. After your leak has been repaired, you may want to set up transmission fluid flushes at routine intervals.